Homeschool is a concept that we have all gotten a little more familiar with in 2020. Coming up with new ideas to keep things fresh for young minds can be a challenge. Taste of Home has some great ideas to keep your home classroom interesting, and reached out to residents of our Olivette for ideas. Moving the classroom to the outdoors can be a great learning tool. See more of the story below and follow the long for the full article.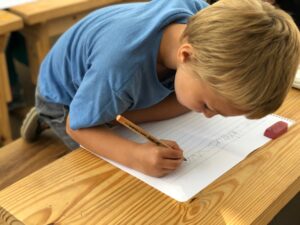 View the full story here.
Head outside.
Davis, who lives in Olivette, a 346-acre planned community and historic farm, emphasizes the importance of using nature as a learning tool. She integrates morning walks, outside play, family bike rides and other activities into her children's learning. "I've found that getting my kids out in the morning…sets us up for the day really well. It gets some of that initial energy moving," she says.